Latest Release Stories

by creatework.com
Recommended Links For You

by creatework.com
Newsletter Subscription to creatework.com
Enter your email address to subscribe to creatework.com and receive notifications of new posts by email.
Freelance writing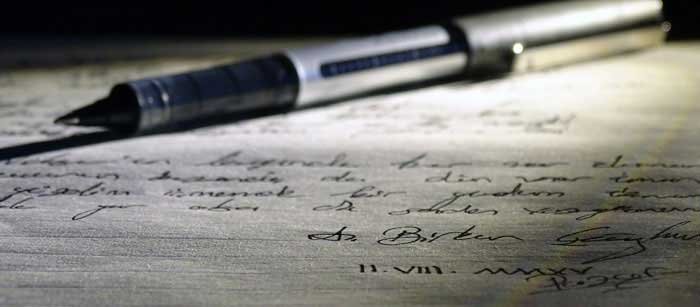 One of the most popular professions to take on as a freelancer is writing, and with more and more companies relying heavily on internet usage, the need for online content has really boosted this sector in the world of freelancing. A lot of people dream of running a profit making blog, however these can take years to properly establish along with a lot of time and effort, and so often the best way to gain experience, refine your skills and to put your foot in the door is to work as a freelance writer.
Freelance writing comes in many shapes and forms. There is a huge demand for online content producers - for people to write blogs and articles for websites of all different kinds of nature. Often employers will ask for a number of short articles of a minimum of 500 words to publish on a website, sometimes asking for very specific content but also sometimes only providing a very generic theme for you to interpret in your own way. Writing topics can be about anything, but some popular themes are travel, fashion, business, food and music, although this really is just the tip of the iceberg. Payment varies drastically, but freelance writers can expect to make a minimum of $5USD for each article which means, depending on your typing and work speed, you can make roughly $15 - $20 USD per an hour when you are feeling motivated and working well. Payment rises for more experienced writers who can prove that they have an excellent grasp of the language that they are writing in (typically English) both in terms of grammar and vocabulary.
As well as content producers, there are a number of other jobs for enthusiastic writers who are looking to freelance. For those who pride themselves on being particularly strong in grammar and spelling can apply to proof read work. Again, this varies drastically, as some employers might ask you to be proofreading short blog style articles and others may well be asking you to proof read an entire book that they have written. This tends to pay a little better than content producing, but tends to be on a pay-per-project basis agreed with the employer before you start work. It helps to have experience in proof reading if you wish to follow this route, and if you have none it might be a good idea to start of producing content to add to your portfolio that you have very carefully double checked for grammatical and spelling errors to prove that you are competent enough to successfully fulfil your role as a proof reader.
Paying towards the higher end of the scale is copywriting work. This entails developing advertising concepts and requires a high level of creativity and original thinking. To become successful, you have to be able to put a unique and individual spin on briefs to develop your own personal style, all while maintaining your client's values and messages that they wish to portray to a target audience. Often you will have to provide several different proposals for one project and, after the client has chosen one, it is likely you will have to continue editing this before you help to oversee the production phase and checking that all the content produced complies with advertising practice regulations. As this is much more technical, experience is often required, as well as a strong portfolio to provide to potential clients.
There are many more freelance roles for writers to fulfil, and this is just a vague idea of the oceans of diverse and interesting work that out there to discover. Some companies can be approached directly, however most will operate through a website such as upwork.com which allows freelancers to create a profile based on their experiences, education and previous work, and to apply to job postings through the website, although they do take a small cut of the final payment as compensation for their services. Freelance writing is an excellent way to develop your writing skills and technique, and with so many styles, topics, and diverse clients looking for content, it is an excellent opportunity to make some money on the side or to start a freelance career.

Finding work as a freelancer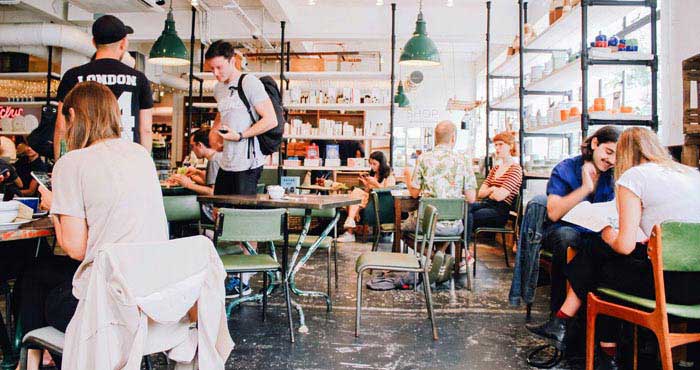 So you have purchased all of the equipment that you require to work your new job with professional ease, and you are mentally rearing to get started on your new freelance project. You have set up an online portfolio, maybe even a website or some social networking profiles linked to your new freelance work, but there is one thing missing between you and achieving your goal - the work itself. Unlike most jobs with conventional hours worked in an office, freelance work doesn't just come to you, and it doesn't grow on trees, and so you have to really proactively go out and search for it.
Before you start approaching potential clients, it is important to be fully prepared and confident in your own abilities so that the client trusts in your pitch and picks you above all the other freelancers looking for work. Ensure that you have a strong portfolio, and also some good and clear examples of work that you can send to them upon request that are specialised in the field that you would be working for if they accept you. Be prepared with a cover strong cover letter that describes some of your experience, your ambitions and goals, why you would be suited to the project and also what will set you apart from everybody else applying for the role. While a lot of freelance work agreements can seem casual, it is important to take everything as professionally as a conventional job interview, because that is essentially what the client is doing when you offer your services to them.
Once you are ready to approach clients, the difficult task is locating them. You may have some people enquiring about your services if, for example, you have set up some social media profiles, and maybe some friends will recommend you to their friends and so on, but really, for the majority of your work, you will have to find it yourself, and until you build yourself a reputation and a brand for yourself, people are not so likely to come to you.
Some companies you can approach directly. They may be advertising on their websites for freelance work and will provide an email address or application form. You can target specific companies that you are interested in working for, and even if they are not advertising about vacancies, it may be worth asking anyway, even if just to leave your contact details with them for any upcoming projects you may be of use for. You have to push aside the idea that you are annoying as persistence is the only thing that pays off - you must go all out with passion and enthusiasm just to get your foot in the door. For freelancers working in a local setting instead of exclusively on the internet, this is often a better option, and for those jobs which require your physical presence, it often pays to visit the companies you wish to target in person so that they can get to know you.
Another method to obtain work is through freelancing websites. There are a number of different platforms where you can create yourself a profile page which reflects the work you are interested in, your experience, your skills and your personality, and then use this to apply to advertised jobs within the website with covering letters and possibilities to provide samples of your work to potential clients. A few examples are peopleperhour.com, freelancer.com and upwork.com which all operate in similar patterns. Most websites like this will take a small compensation out of the payment package to compensate for their services, and a few will ask for a membership fee as well. For those with little experience in freelancing, this is certainly an excellent way to start to gain experience and to start to build up a portfolio. Clients who are happy with the work you produce will often ask you to continue producing for them and so you can start to build a professional network of contacts that you enjoy working with and start to refine you work, which will likely start as quite generic, to something which is more tailored to your interests and the direction you wish to travel in professionally.