Latest Release Stories

by creatework.com
Recommended Links For You

by creatework.com
Newsletter Subscription to creatework.com
Enter your email address to subscribe to creatework.com and receive notifications of new posts by email.
Getting your Upwork Profile Approved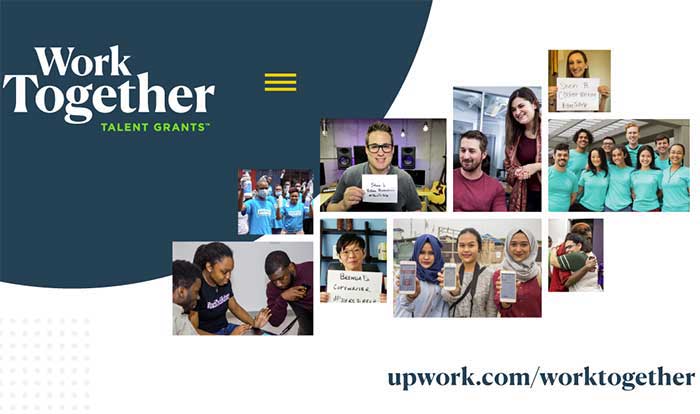 Upwork are giving $1 million in talent grants to support businesses working to counter the impact of COVID-19. The Work Together Talent Grants Program is designed to support projects with missions directly tied to mitigating COVID-19's devastating impact on individuals, communities, and economies everywhere. Upwork have partnered with global payments platform, Veem to help US-based talent and clients apply for the SBA Paycheck Protection Program. Small businesses, sole proprietors, independent contractors, and self-employed persons are eligible to apply.
Signing up in Upwork is stricter now. Upwork aims to make the website free from harm such as scammers and people who didn't provide enough information about their identity which makes their account suspended. So today, this post will help you make your Upwork profile to be approve easily.
For old freelancers who have their upwork profile approved before, Upwork is now requiring everyone to do a video-call with their customer service representative and providing government ids to ensure that the person really owns the account.
Be a Professional, Right from the Start: You're not just signing up in Upwork, You are already creating your business portfolio. Upwork signing up makes it clear for the people that they are serious in looking for the potential freelancers for the client. One of the example preferred is when creating a profile in upwork, they preferred a business email address over personal email address. Even if you have a personal email address, always make sure to use a professional username not a personal one.
Show What You Can Do: Upwork aims for the freelancers to win big time jobs and earn big bucks of money. Upwork always monitors and balances the freelancers and the demand of jobs every day. So in order for your profile to be approved, focus on different skills that you have. If you only knew one skill, there is a big chance for you not to be approve because of the demands that I mentioned. So never choose just one work category. If you see something from the category that you can do, tick the box. You don't need to be a master on that job, as long as you know how to do it, and then let Upwork know that you can do it.
List Down your Maximum Number of Skills: Be sure to list your genuine skills that are relevant to the service that you can offer to clients. There are many types of skills that you can choose from, even if it's not listed, you can tick the others and list it down. Narrow your skills for example: Sales Writing instead of Copy Writing or you can use Lead Generation.
Don't Underestimate Your Skills: One common mistake that the freelancer commits is that they are underestimating their experience. Just because you aren't an experience freelancer doesn't mean that you can't do what they can do. In addition for the categories and skills, Upwork lets you select one of the three experience levels: Entry Level, Intermediate Level, and Expert Level. It will always depend on your skills. With that said, you can choose an Entry Level. After all, we started from the beginning, right?
Make your Title a Great One: If your title is too general for example, Secretary. Upwork may consider it a low-effort. If it's too specific for example, Marketing Secretary for Industrial Corporation, then Upwork may think that you are not interested in taking part of another job aside from the specific title. Creating a great title will not only impress Upwork, but also the clients.
Update Your Employment History: If you are a fresh graduate with no job experience, don't assume that you are not able to share any experience at all. If you have done any intern experience, you can list that as an Employment History. Describe what you had done in that company aside from being an intern. Time to use your writing skills and show off what you got and make it relevant.
Update Your Education: Write a detail description for each as it shows relevance to your skills and expertise. You can also include your school projects and seminars that you have attended. Use your creativity and show off. If you joined any mentorship program, you can also include that. Even if you took an online course, you can also include that to your profile.
Treat Your Upwork Profile as a Resume: As the post mentioned, you need to treat Upwork more seriously. In creating an Upwork profile, you have to treat it like you are passing a resume. Show off your skills and make it in a professional way. Always remember the proper capitalizations, proper grammars and proper use of sentences. Download Grammarly for free to check your grammars and punctuations. So your Upwork profile can be approved easily.

Top Websites for Freelancer Jobs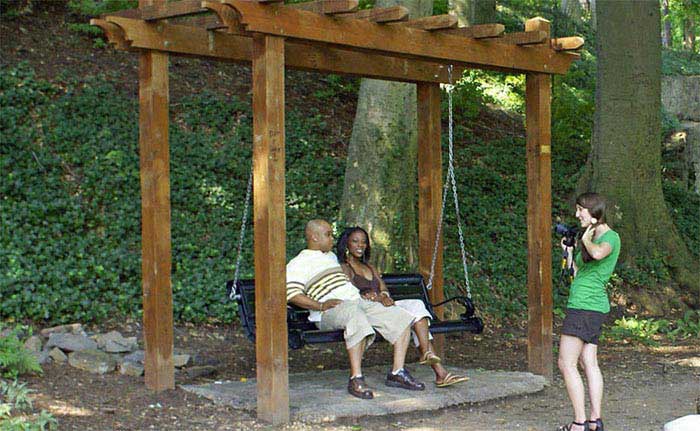 There are a lot of websites that are being used by clients to hire freelancers depending on their jobs and projects. Here are the top listed websites that freelancers and clients chose. Either if you are looking for a job or potential clients, then this post is for you.
Each sites works differently. From the pricing, the availability of connections, the premium accounts etc. So these websites below will be listed together with the important information for your guidance. In these platforms, clients and business owners can browse the top and newbie freelancers depending on their location, specialization and also their budget. The clients can also see the reviews left by the other clients in which helps the freelancer to grow and build trust for their future projects.
On some sites, freelancers have to bid for the specific budget in which the clients may choose to go with the cheapest budget or the highest bid depending on the freelancer's skills towards the tasks that the clients required. Whatever the website is, the purpose of these freelancing sites is not just to help the clients to see the freelancers' portfolios but also to help the freelancers land their jobs basing on their skills and to build up their profile, experience working remotely and to have a peace of mind working at home.
Here are the lists of top website that you can build an account.
Upwork: Upwork is a free freelance website aiming for small and huge businesses. Working under Upwork also makes you feel safe as they have a protection and you may be able to see the clients having a payment verified and unverified. Also, they have what they call 'connects' in which you can use when you submit your resume and cover letter to the clients. Today, if your 'connects' are all used, you can upgrade your account to premium to be able to purchase connects. And as of today, Upwork is requiring every freelancer, whether you have a new or old account to have video call verification and passing a government ID to avoid scammers and spam. In that way, not only freelancers will be protected but also the clients.
Fiverr: Similar to Upwork, Fiverr is the largest website for businesses especially for the client's budget. The average rate of freelancers in Fiverr compared to other websites is more affordable made for the client's need. Most freelancer newbies sign up here in Fiverr as their stepping stone especially in building up their portfolios and experiences. However, Fiverr charges 20% fee on both clients and freelancers.
Freelancer.com: Freelancer.com is also a large website that aims for the freelancers to grow and build their career and their portfolios. The company claims that 95% of their clients hire freelancers from their website. There are lots of jobs posted over 15million and increasing and 30billion users on the website. They use PayPal as mode of payment. Their payment option can give you peace of mind. Freelancer.com will hold the client's escrow until the work is completed correctly. But since there are many experienced freelancers here, you may have to step up your game and build your portfolio pretty well.
LinkedIn: Most people think that this website is a place to build up portfolios and increase connections, LinkedIn is like a twitter website but in a corporate or business ways. LinkedIn is not just building a profile portfolio but also clients use this for hiring freelancers. LinkedIn ProFinder is used by the clients to post jobs in which automatically match the freelancers' skills. That's why freelancers can easily access and see the job posted by the clients in which they can send their resume and cover letter easily. LinkedIn is a free website and you can also upgrade to Premium/Pro to access more information.
OnlineJobsPh: Like the Freelancer.com, onlinejobsph is a free website that freelancers can build up their portfolio. You have to take their required test and verify your profile by uploading government ids so your points will increase which makes the client trust you when you are sending them a proposal. Also, the more points you have, the more you can apply for the job that requires 70points up by the client.