Latest Release Stories

by creatework.com
Recommended Links For You

by creatework.com
Newsletter Subscription to creatework.com
Enter your email address to subscribe to creatework.com and receive notifications of new posts by email.
Freelancer Productivity Tools for 2022 ...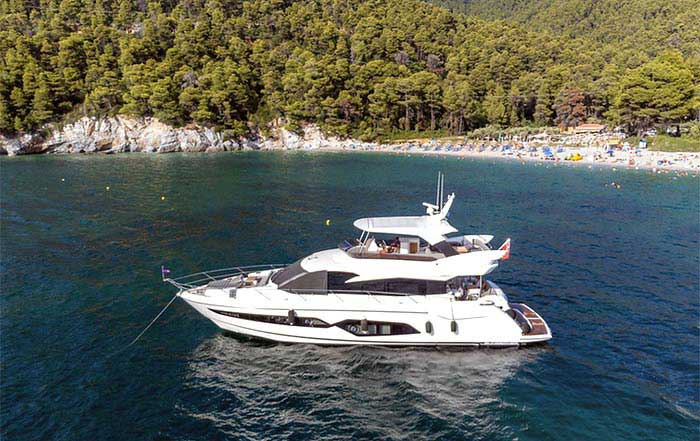 Freelancers are becoming an increasingly significant component of today's workforce, and happily, the market is responding with high-powered devices that freelancers can use to increase their productivity. One essential ability that freelancers must maintain is managing their workload. Having appropriate tools alleviates stress and guarantees that freelancers will advance in the best possible way. Starting out as a freelancer involves various hurdles that many newcomers overlook, yet all are equally important to your success. The following are some tools freelancers can use to make their work easier.
Evernote: Every day, the average human has more than 60,000 thoughts. You cannot abandon that critical piece of knowledge or concept without leaving any trace or remembrance of it. Evernote is a fantastic tool for freelancers. This productivity-enhancing tool stores data on the cloud. The software allows you to sync your desktop computer and mobile device on a regular basis. You may also view all of your critical papers by visiting the website and logging into your account at any time.
MailChimp: As a freelancer, you typically connect with customers via email. For example, you may respond to emails in order to transmit orders and crucial information to clients. Furthermore, as a freelancer, you deal with a variety of people, some of whom do not regularly engage with you. This program makes email management and sending professional-looking emails to customers simple. MailChimp can assist you in two primary ways: setting up an email list to manage your clients and sending professional-looking emails when necessary.
Trello: Trello's affordability makes it an even better alternative for freelancers, as it is one of the most straightforward solutions for project management. The tool is ideal for those who enjoy graphics and graphs. Trello's Kanban boards may help you manage your tasks. You may also use cards to indicate the tasks you are working on or those allocated to you. Furthermore, you may quickly share boards with other collaborators such as freelancers or clients.

Pros and Cons in Freelancing Rates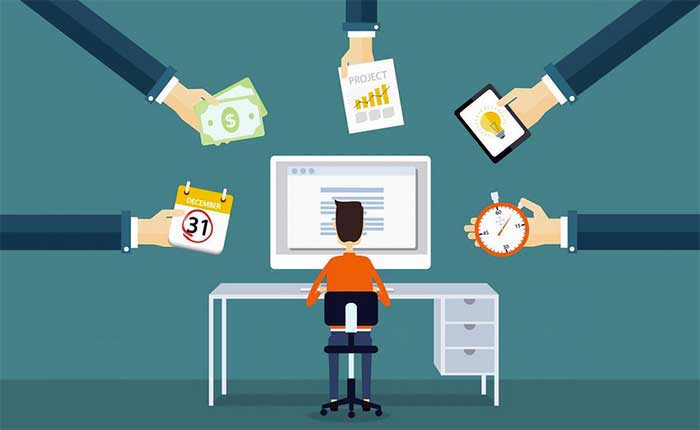 In Freelancing, you have the right to choose whether you want to work with your preferred time or your preferred week depending on how you want your schedule to be with. But as a newbie in this industry, you have to know your right as a freelancer when it comes to your rate. Depending on your skills that you can show off to your cover letter and your resume, some employers are being abusive in terms of giving low rates in which most of the newbies just say yes even if it's a low rate just to have an experience. Today, we will talk about the proper tips for you to have an idea on what contract should you apply and for you to have a brief idea on the rates depending on your strong skills.
Calculate Your Preferred Rate:
First, you have to set out your goals, what is your target annual rate? You also have to consider your expenses annually and your annual salary once you are hired.
Annual Salary Rate: Your target salary rate.
Annual Expenses: Your bills! Never forget you have to pay for your electricity, internet bills, food and other expenses. Is your salary enough to pay for your everyday expenses?
Hourly Rate, Fixed Project, Project Fee? What will you choose?
First thing first, ALWAYS WORK UNDER CONTRACT. Talk with your client about the plan on how your client is going to pay you. As much as possible, avoid those clients who promise too-good to be true salary, or those who uses your payment method as their method when their customer is paying them. It's a money laundering and it might get you in trouble.
Now that you figure out your rate, you have to know and how are you going to present it to your client. Whether you're going to present it with your cover/application letter or you are the one who's going to choose a project base on your preferred rate.
Hourly Rates Pros and Cons:
Pros: Easy to be negotiating, it also accommodates job and its scopes.
Cons: No rate flexibility, they may also penalize you if you are fast in doing the job, difficult to ask for a raise.
Project Fee Pros and Cons:
Pros: Enables you to find out your income easily. Clients may have difficulties to bargain your rate.
Cons: If your client wants to add extra job on the project, you need to renegotiate with the fee. No flexibility for a project.
Everything should be discussed and be included under your contract, that's why it is really important for you to have a contract. So you can have your right to fight once an emergency happens.
Be Sure To Get Your Deposit While Working.
Discuss it with your client. Present your work in half, and they will pay you in half. Then the other half will be presented and done then they can pay you the remaining half. Be smart enough as you don't want to work without getting paid, right? It is your right to be sure in everything and to be sure that you won't be scammed by those clients who loves scamming people.
Conclusion
It is your job to communicate, know your worth and value it. Explain to your clients on how you will be able to improve and enhance their business field with your expertise and your skills. For instance, how will you be able to increase traffic on their website, to enhance their template so that the readers will have an enjoyment whenever they visit your client's website or if you are a graphic designer, you may opt to explain your client about on how to be able to enhance their logo, or does it need to be change so that it will be an eye-catching to the audience whenever they encountered your client's website. These things will make the client feel that you are worth hiring and it gives you the opportunity to demonstrate your skills and expertise as you are explaining how things will work process by process. Clients will feel that their money to be paid for you is all worth it especially when the profit coming from the company starts to increase after your work was done.