Latest Release Stories

by creatework.com
Recommended Links For You

by creatework.com
Newsletter Subscription to creatework.com
Enter your email address to subscribe to creatework.com and receive notifications of new posts by email.
When Freelance Means No Freedom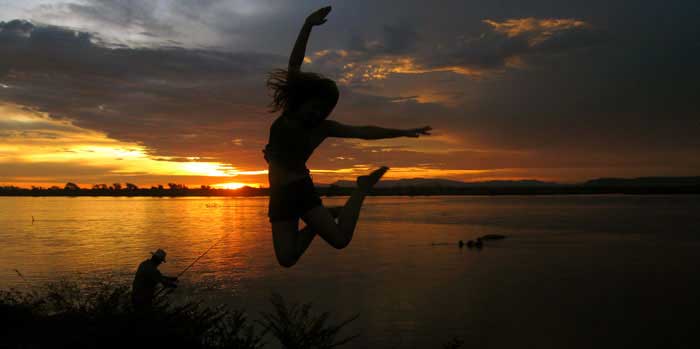 Ever deprived yourself of a holiday because business has seen a quiet year and you don't feel entitled to sitting back and relaxing? Or your bank balance is suffering from its latest Inland Revenue payment and you can't justify the extravagance? Or else you're expecting some big, juicy project to come your way any day now? Or you're convinced that a new client referral is just around the corner and you'd hate to be away when the phone rings…?
Never mind tax dodging
. Holiday evasion is one of the greatest crimes committed by contractors today (and one of the biggest ironies of all that freelance freedom). If it's something of which you're guilty, think again. You need time off as much as, if not more than, your permanent, full-time counterparts. Time to switch off, rest and recharge your batteries ready for the next stint of work and, often more exhausting, chasing work. So make sure you have your guilt-free day in the sun.
Do your sums
. Making sure you can afford to take a break is step one toward feeling better about it, and you don't need your accountant to do the maths for you. Simply subtract from 52 weeks the amount of holiday you want to take this year and divide your remaining number of income-generating weeks by the gross annual figure you want to earn. Remember to include holiday expenses and final tax deductions in your calculations.
Make yourself a promise
. You don't have a mandatory 25 days' paid annual leave that head of HR will remind you to take by January lest it go to waste. The only way your break is going to happen is if you make it happen. So book the time in your diary, book your friends or family, get them to book the time in their diaries and stick to the plan.
Remember who's boss
. Many clients assume that freelancers are available at the click of their fingers, bank holidays and all. It's up to you to change this attitude. The next time you negotiate a contract, let the client know when you'll be taking time off and, if need be, arrange for an associate or subcontractor to cover for you in your absence. You're self-employed, remember.
Book your seat
. Lots of freelancers get this far in planning a holiday and then bail out. Something always comes up work wise, whether it's a definite job, a project in the pipeline or simply a meeting that they feel they shouldn't miss. But something always will come up if you let it. There is never a convenient time to just vanish. So, having made the commitment in your mind, put your money where your mouth is. Take out the credit cards, lay down the deposits and book the actual holiday - the hotel, the flights, the car, whatever. Now there's no backing out.
Countdown to H-day
. You've finally given yourself a real deadline to get things done. And that includes your work. But don't panic. Draw up a timetable between now and your trip, remembering not to try to fit a month's work into the very last week. Apart from packing beachwear, your final week should spare time for attending to any last minute cries from clients.
Cut off comms
. You didn't think you'd be allowed to slip your mobile phone or laptop into your luggage, did you? If you're on call, you're not on holiday. Let your clients know that you'll be entirely offline and out of contact for the duration, and make arrangements for colleagues to handle emergencies. Give yourself a break. No one else will. And, besides, you deserve it.

The Best Business Plans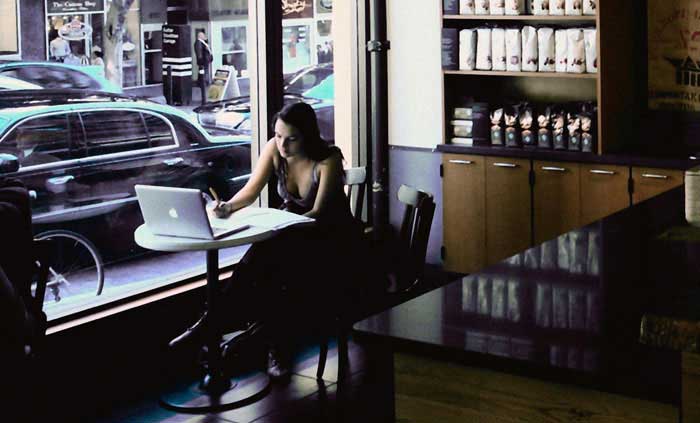 Tempting fate and fortune
Venture capitalists, or VCs, receive thousands of business plans a month, so they only have time and inclination to consider the most convincing proposals. Make sure yours gets to the top of the pile.
Get to the point
Keep things short. A business plan should be no longer than 20 pages. And grab attention straight away. VCs will pretty much scan the plans on their desk, so cut to the chase quickly, giving all the main facts right at the start.
Your executive summary should tell six chief points in as little space as possible: your venture plan, your proposed market's size and growth, your strategy to resist competition, your team, your unique selling points and – the reason you're here – your required funding.
You've got to convince VCs that you are the right people in the right market at the right time. The rest of your business plan will then back up these assertions.
A sense of direction
Whatever you do, don't ask for a preliminary meeting to chat about ideas. VCs expect you to have a firm picture of where you are taking your company and what you need. Make sure you have done every last piece of your homework.
A decent business proposal
To begin the main body of your plan, give a clear outline of what your company intends to do: the short, medium and long term direction. Long term plans should be ambitious. Venture capitalists like to see large potential markets. So consider expansion, be it into other countries or into other products and services. And show commitment to the company. Leaving your job and putting your own money into the project are significant gestures. VCs like to see 100 per cent dedication and they can spot business planners who are merely out to make a quick buck.
Keep the money rolling in
Explain exactly how the company intends to generate revenue. It may sound obvious, but ensure that your model is not based on weak streams such as banner ads on your site. And don't rely on just one avenue. Consider as many different revenue-generating models as possible. If you have any guaranteed revenue streams already in place, then mention them. Keep this section basic. Forecasts and assumptions can wait until your financial projections.
Suss out the competition
Examine both existing and potential competition, bearing in mind real barriers to market entry. Show detailed research and statistics to indicate expected levels of demand. And explain your route to market including a marketing strategy. If VCs decide to invest in your project, they will do their own research of the competition, so give a full and candid disclosure from the outset.
Pick your teammates
Include brief CVs for your proposed management personnel. Also state which further team members are needed, although saying this, your main board positions should all be filled. VCs will not be impressed if you have to go shopping for crucial executives. They may decide to put one of their own nominated directors on the board but they won't want to half fill it for you. Also, if you're an essentially young team, try to get some older contingent on the board as non-executive directors, one or two people with wide business and IPO experience.
Make connections
Where possible, link up with other companies that can add value to your business. Large blue chip companies will look good in your plan, although alliances can range from mutual click-throughs on another company's website to free advertising in exchange for equity.
Know your worth
If similar companies have recently floated or been bought out by trade buyers, include figures to show the potential valuation of your business.
It's okay to gamble
Be frank with VCs from the start. Pinpoint all possible risks, pitfalls and weaknesses. As long as you demonstrate ways to combat or minimise them, you will be given credit for your realism and determination. All ventures have risks and VCs are in the business of taking them. They will not only appreciate your honesty but, if you say that there are no risks, they'll think you're being naive.
Show your workings out
Present a financial forecast as a projected profit and loss and cash flow account. Give anything between a three and five-year period that's sufficient to show a profit, with justification for each assumption made in notes to the accounts. Use evidence, such as independent market research, where possible. If no profit is forecast for longer than five years, you are unlikely to receive finance.
Time it right
Be realistic with timing. Don't ask VCs to sign a cheque at your first meeting. Although interested VCs move quickly, the legals will take at least a month. And if you do get an offer of investment, don't spend too much time wrangling over the equity. By all means be greedy but don't waste time. Some companies can increase in value 30 per cent month on month so it is not worth standing still for the sake of 1 or 2 %.